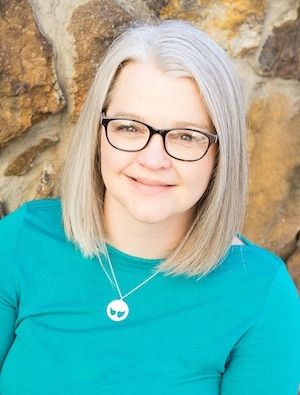 Assistant Director & Academic Advisor (for last names S-Z)
Assistant Director & Social Sciences & Criminal Justice
"The greatest fire you can give to someone is to believe in them." ~Unknown
About
I consider myself a midwesterner at heart -- we moved here from Missouri, but I've also called Iowa, Wisconsin, and Ohio home (along with a short stint in Virginia).
My hobbies are getting outside in the fresh air and sunshine, hiking, running, yoga, paddleboarding and reading.
As your academic advisor, I am here to help you navigate your college experience. While I am here to help you stay on the path toward your degree, I am here for much more than that. My primary role is to listen to you, to set goals with you, and to connect you to resources. I can assist with conversations around adjusting to college, work/life balance, getting involved on campus, developing academic skills, exploring majors/minors, and working to connect you to faculty. Basically, id you need something and aren't sure where to begin, I am your person. I look forward to working with you and building a mentoring relationship with you.
Fun Facts
I was a drum major in my high school marching band.
I have completed 10 half marathons in 3 different states.
An avid ice cream enthusiast -- it is always the time and place for ice cream, as long as there are no nuts or raisins involved.
Packers and Avalanche fan
Education
Master of Education in Higher Education Administration, Kent State University, 2000
Bachelor of Psychology from the University of Iowa, 1998