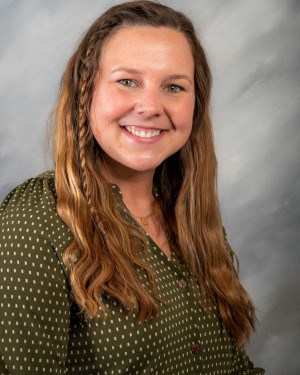 Academic Advisor (for last names A-H)
Social Sciences & Criminal Justice
"I've learned that people will forget what you said, people will forget what you did, but people will never forget how you made them feel." - Maya Angelou
About Me
I am a Colorado Native! I grew up right here in Colorado Springs and went to Pine Creek High School. Outside of work I like to hike, travel, watch movies, and try new coffee shops. I have been at UCCS for almost 3 years. I love working in academic advising because I enjoy supporting students in their journey through college. I am happy to offer any guidance, resources, or insight to help my students be successful.
Fun Facts
I am left handed.
I was in the newspaper when I was born.
I have two sisters.
My favorite animal is an otter!
I have three tattoos.
My favorite place to visit is Whitefish, Montana.
This year I am running my first half marathon.
My Harry Potter House: Hufflepuff.
Education
Master of Arts Student Affairs in Higher Education, University of Colorado Colorado Springs, 2022
Bachelor of Science in Human Development and Family Studies, Colorado State University Fort Collins, 2015