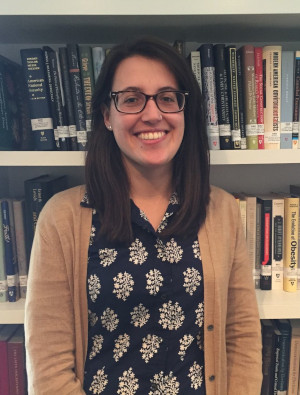 Academic Advisor (for last names A-J)
Social Sciences & Criminal Justice
"Education is the most powerful weapon you can use to change the world." -Nelson Mandela.
About
I am originally from California, but I've lived all over the country -- in New York, Maryland, Ohio, and Oregon. Before coming to UCCS in June of 2021, I was an instructor at Johns Hopkins University, where I taught courses on the history of crime, policing, and corrections in the United States. In my spare time, I love to read, cook, watch TV, solve crossword puzzles, and hike with my dog, Ziggy. I enjoy talking about books, so be sure to let me know if you've read something great recently!
As your advisor, I am here to advocate for you, to listen without judgment, and to help you make the most of your time in college.
Fun Facts
I read 135 books in 2022.
I have never owned a car.
I was born in New York City.
My dog is a rescue from West Virginia.
Sloths are my favorite animals and I got to pet one at Cheyenne Mountain Zoo.
Education
Doctor of Philosophy in History, Johns Hopkins University, 2020
Master of Arts in History, Johns Hopkins University, 2015
Bachelor of Arts in History, University of California, Berkeley, 2013