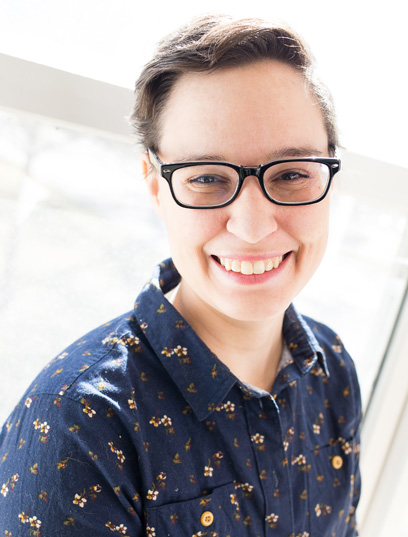 Senior Academic Advisor (for last names R-Z)
"Life isn't just about taking in oxygen and giving out carbon dioxide." - Malala Yousafzai
About
I'm from Texas originally and moved to Colorado Springs in 2017. I love being in Colorado and enjoy hiking, paddleboarding, swimming, and leaf-peeping with my dogs and my wife. I had an amazing advisor in college, and that is partly why I chose this career.
Fun Facts
I'm the only non-red headed woman in my family.
I did commercials and local news spots as a teen in my hometown.
I have dyscalculia.
Traveling to Yellowstone in the dead of winter was the best trip I've ever been on.
I've seen every episode of Criminal Minds 7+ times.
Vegetarian for the last 21 years.
I do not miss hurricane season.
Education
Master of Arts in Leadership Student Affairs in Higher Education, University of Colorado Colorado Springs, 2019
Bachelor of Arts in Sociology, Southwestern University, 2011