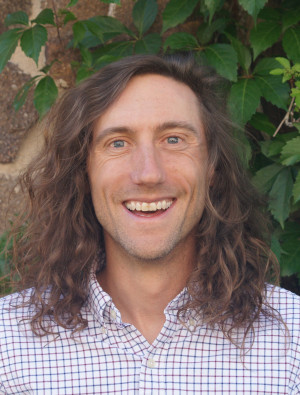 Academic Advisor (for last names K-Z)
Social Sciences & Criminal Justice
"What is left over if I subtract the fact that my left arm goes up from the fact that I raise my arm?" - Ludwig Wittgenstein, Philosophical Investigations
About
As an undergraduate, I studied philosophy and film at DePauw University, where I was a member of the cross country and track teams. After graduating, I returned to my hometown of St. Louis Missouri, where I worked at a local running store and continued to study philosophy as a graduate student at the University of Missouri- St. Louis. After a few years, I moved to Salt Lake City to continue my graduate studies in philosophy at the University of Utah. While living in Salt Lake City, I taught a wide range of philosophy courses at the University of Utah and Utah Valley University. Besides thinking about philosophical problems, I enjoy drinking coffee, eating pizza (especially St. Louis style), and spending hours running trails through the mountains.
Fun Facts
I love St. Louis style pizza-- "The square beyond compare!"
I enjoy competing in mountain/ultra trail races.
I can juggle and once competed at the World Juggling Championships.
I played ice hockey and studied Latin in high school.
I am in my high school's broadcast journalism hall of fame.
I have dyslexia.
While out running in the mountains, I have run into mountain lions, (lots of) moose, bobcats, mountain goats, marmots, pikas, porcupines, and even a wolverine.
My favorite film genre is Western.
Education
ABD in Philosophy, University of Utah
Master of Arts in Philosophy, University of Missouri -- St. Louis
Bachelor of Arts in Philosophy, DePauw University